Our Medical Center is one of the leaders in the field of dermatology, cosmetics, and health consultation. 
A wide range of services and treatments are provided for you in just one place.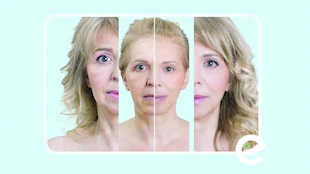 If you have problems with any part of your body, our services and offers will help you solve them.
Community Participation
Our role in Abu Dhabi community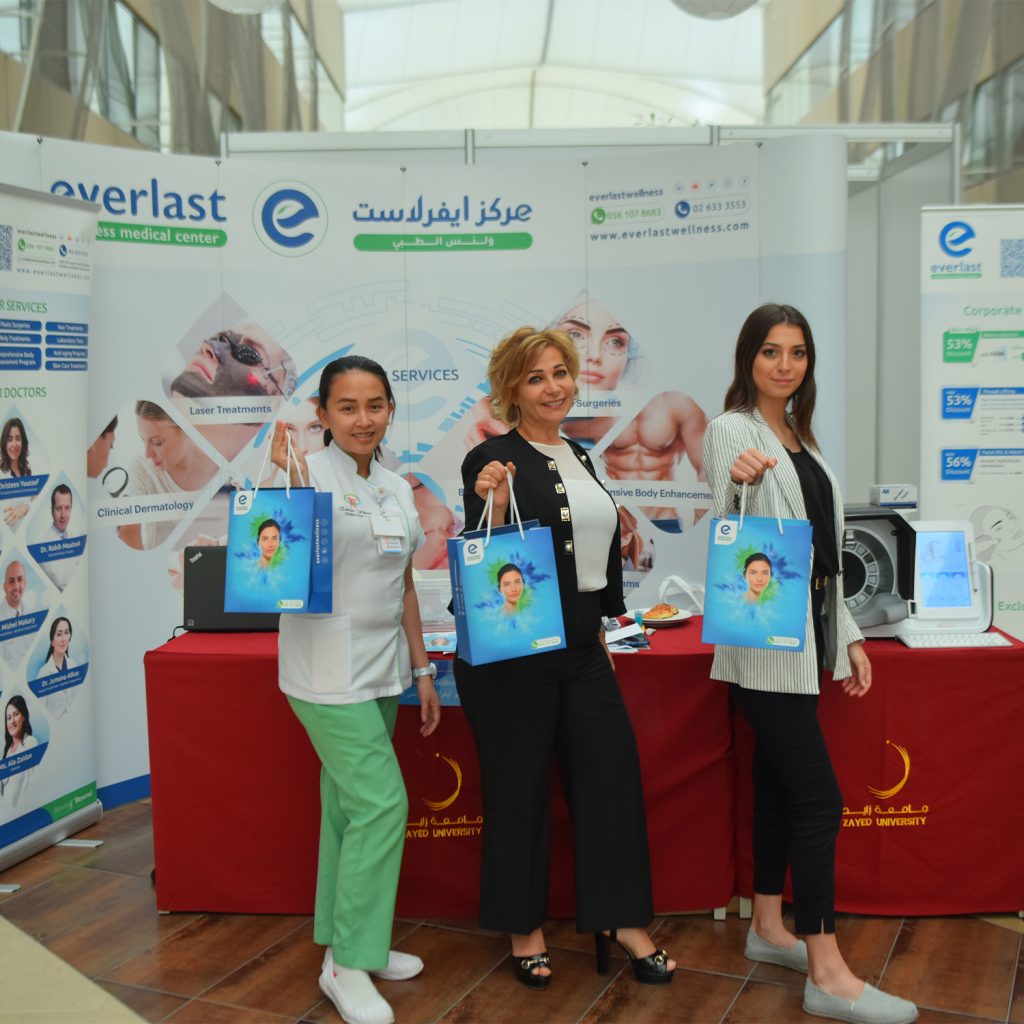 Organizing many events along with Abu Dhabi's government. Everlast moves toward the strategic direction of its healthcare goals which is congruent with the government's efforts of achieving a "healthier Abu Dhabi."
With the goal of a safe and healthy Abu Dhabi community, Everlast considers it their social responsibility to support the Abu Dhabi government in its 2030 objectives towards private sector improvement additionally as elevate the level of information and education for the community members.
Abu Dhabi social events best moments with our community partners
Everlast Wellness
Services and Treatments
Aesthetic Services

Burns & Scars

General Health

Women's Health

Diabetic Foot

Plastic Surgery
Now you don't have to live with unwanted Scars caused by either a burn
accident or an injury, our various treatments will serve you well!
Now you don't have to live with unwanted Scars caused by either a burn
accident or an injury, our various treatments will serve you well!
Health problems affect us physically and psychologically. Treating the original problem makes it easier for the other problems.
Women are blessed with a beautifully sophisticated nature, So, they need a very special type of taking care of their health and well-being.
Foot problems are common in people with diabetes. They can happen over time when high blood sugar damages the nerves and blood vessels. The nerve damage can cause numbness, tingling, pain, or a loss of feeling in your feet. The most serious part is when the feet are injured, it's hard to recover like normal feet and this could cause serious infections that need surgical help.
Some people aren't satisfied enough with their body shape, especially women. We offer you quick and effective solutions for a better look.
Everlast Wellness
Blog & Latest News
What Is a Dermatologist and How they can assist you to treat…
What is international women's day (IWD)? International Women's Day is a global…
Everlast Wellness
Core Values
Integrity
Combining science with beauty will always be our priority.
Quality
Here, you can have the best Medical and Aesthetic experience.
Teamwork
Our dedicated team is always here to serve your needs tirelessly.
Accountability
Setting a Standard of high ethics, honesty, and transparency.
Patient Services
Carefully respecting patients' privacy, confidentiality, and safety.
Accessibility
Easily accessible through various media tools and personal contact.
50000+
Completed Appointments
Patients Reviews
What Patients say about
Everlast Medical Center
I like this clinic. Dr. Mona and Dr. Ebtihal were particularly amazing. They would suggest procedures that were specific to your needs. They won't force you to take procedures that you're not comfortable with. They would explain and give unbiased consultation. Dr. Muna was amazing with laser. And Dr. Ebtihal was very gentle doing the mesoeye. My choice of clinic in Abu Dhabi!
Was reluctant to try this clinic once I read some of the reviews. But I'm so happy to report my experience has been amazing overall. The facility is super bright and clean, the staff are incredibly kind and knowledgeable and the pricing is the best in the UAE. I had BTL's Emsculpt treatments, and the results are fantastic. Thank you so very much! One treatment I purchased from their website for Coolsculpting was out of stock when i reached the clinic, and the staff refunded my money without hesitation.
Love coming back here. Purchased a 12 session facial package and just had my 9th facial session done with Aubrey. All the therapists were all excellent, and each visit they did different types of facial treatment depending on the condition of my skin. The center is very clean, friendly staff, and with modern equipments. Would highly recommend this wellness centre.
Home