"Loose Vaginal Opening" refers to a condition where vaginal muscles lose elasticity, often due to childbirth, aging, menopause, certain surgeries, or pelvic organ prolapse. Non-clinical factors like obesity, lack of physical activity, and smoking can also contribute. This condition can lead to decreased sensation during intercourse, urinary incontinence, or discomfort. The perception of a "loose" vagina is often influenced by misconceptions, particularly around sexual activity. Treatments range from pelvic floor exercises and lifestyle modifications to surgical interventions. Always consult a healthcare provider for personalized advice.
"Loose Vaginal Opening" refers to the condition where the vaginal muscles lose their elasticity and firmness, often resulting in an enlarged vaginal opening. This can lead to decreased sensation during intercourse, urinary incontinence, or a sense of discomfort. This laxity in the vaginal tissue can occur due to a variety of reasons:
Childbirth

: The most common cause is vaginal childbirth, especially multiple childbirths or delivery of large babies. During delivery, the vaginal tissues and pelvic floor muscles can stretch and potentially tear, which may lead to a looser feel. Over time, the vagina can naturally recover some of its elasticity, but it may not return entirely to its pre-birth state.

Aging and Menopause

: As women age, the levels of estrogen – a hormone responsible for maintaining skin and tissue health – decrease, especially during menopause. This can lead to vaginal atrophy, where the vaginal walls thin, dry, and may lose elasticity.

Surgical Procedures

: Certain surgeries, like a hysterectomy, may contribute to a loose vaginal opening due to alteration or damage to the supporting structures of the vagina.

Pelvic Organ Prolapse

: This condition occurs when the muscles and tissues supporting the pelvic organs (uterus, bladder, rectum) become weak or loose. This can cause one or more of the pelvic organs to drop or press into or out of the vagina, leading to a feeling of a loose vaginal opening.
Obesity

: Higher body weight can put pressure on the pelvic floor, weakening the muscles over time and potentially leading to a loose vaginal opening.

Lack of Physical Activity

: Regular exercise, especially pelvic floor exercises (like Kegels), helps maintain muscle tone, including that of the vagina.

Smoking

: Nicotine can affect the strength and elasticity of the skin and muscles, including those in the vaginal area.
It's worth noting that the perception of a "loose" vagina can often be influenced by myths and misconceptions, particularly those related to sexual activity. It's important to dispel these misconceptions: regular sexual activity does not cause a vagina to permanently "loosen."
In case of concerns related to this condition, a healthcare provider can perform a physical examination, discuss symptoms and potential treatment options that can range from pelvic floor exercises, lifestyle modifications, to surgical interventions if necessary. Again, this information is general in nature, and individual health concerns should be discussed with a healthcare provider.
Decreased Sensation During Intercourse

: Women may feel a decrease in friction during sexual intercourse, which may result in reduced sexual satisfaction.

Urinary Issues

: Problems like urinary incontinence or increased frequency of urination can occur.

Bowel Movement Problems

: Some women may experience a change in bowel movements, including constipation or fecal incontiness.

Feeling of Heaviness or Pressure

: A feeling of heaviness, pulling, or pressure in the pelvic area or lower abdomen can be experienced.

Vaginal Bulge

: In more severe cases, a bulge from the vagina may be seen or felt.
If you're experiencing these symptoms, it's important to seek medical advice. The diagnosis of a loose vaginal opening typically involves a medical history and a physical examination.
Medical History

: The physician will take a comprehensive history, including childbirth history, past surgeries, and any symptoms the woman is experiencing.

Physical Examination

: The physician will conduct a pelvic examination, which may involve asking the woman to bear down as if during a bowel movement, to check for any prolapse or noticeable laxity.
In some cases, further diagnostic tests may be needed, such as urodynamic testing for assessing urinary incontinence or a defecography to evaluate the rectum and pelvic floor muscles during defecation.
It's crucial to note that each woman's body is different, and some degree of vaginal laxity is entirely normal, particularly after childbirth or as one ages. If it's causing physical discomfort or affecting quality of life, however, it's essential to seek professional help.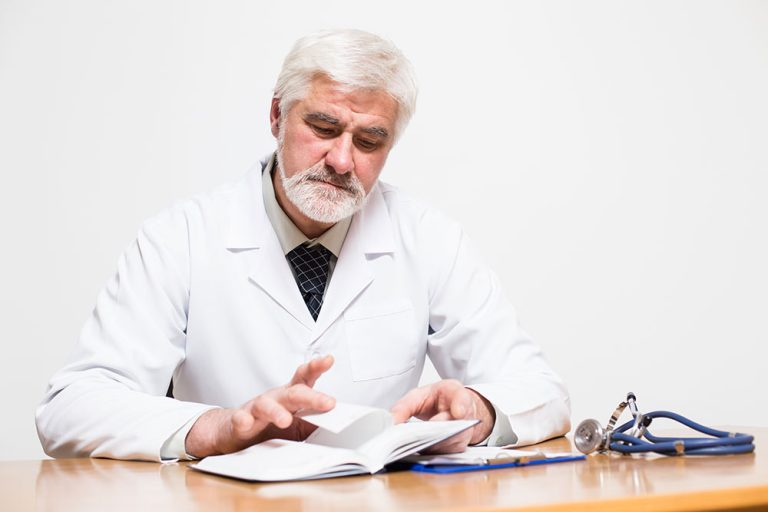 The prognosis for a loose vaginal opening is generally positive, especially with treatment. Mild to moderate vaginal laxity often responds well to conservative measures such as pelvic floor exercises (Kegels) and lifestyle changes. More severe cases might require medical devices like a vaginal pessary or surgical interventions, which also have a high success rate. Non-surgical procedures like laser and radiofrequency treatments show promising results, but more research is needed to understand their long-term effects.
The impact of a loose vaginal opening can be both physical and psychological:
Physical Impact

: Women might experience decreased sensation or pleasure during sexual intercourse, issues with incontinence, or a feeling of heaviness or discomfort in the vaginal area. These symptoms can affect day-to-day activities and overall quality of life.

Psychological Impact

: The condition can lead to self-consciousness, decreased self-esteem, or anxiety, especially regarding sexual activity. It might also affect relationships and intimacy.
Pelvic Floor Exercises

: Often, the first line of treatment involves exercises to strengthen the pelvic floor muscles, known as Kegels. These exercises can improve muscle tone and may help improve symptoms.

Vaginal Pessary

: This is a device inserted into the vagina to support the walls of the vagina and uterus. It can be effective in managing symptoms of a loose vaginal opening, especially in cases of pelvic organ prolapse.

Lifestyle Changes

: Achieving and maintaining a healthy weight, regular physical activity, quitting smoking, and avoiding heavy lifting can all help relieve symptoms and prevent further weakening of the pelvic floor muscles.

Hormone Therapy

: For postmenopausal women, local estrogen therapy may help to strengthen the tissues in the vagina and improve symptoms of vaginal laxity.

Surgical Interventions

: In more severe cases or when conservative treatments have not been effective, surgical procedures may be considered. Options could include pelvic floor repair, vaginal rejuvenation procedures, or in some cases, a hysterectomy.

Non-surgical Procedures

: Certain non-surgical treatments, such as laser therapy or radiofrequency treatments, may be used to stimulate collagen production and promote the tightening of vaginal tissues.
Pelvic Floor Exercises (Kegels)

: These exercises are generally safe, with little to no risk. However, if done incorrectly, they may not improve symptoms and can potentially lead to further issues. Consulting with a physical therapist or healthcare provider can ensure the correct technique.

Vaginal Pessary

: Risks and side effects can include irritation, discomfort, foul odor, or infection. Regular cleaning and follow-up visits are necessary to minimize these risks.

Lifestyle Changes

: These generally carry minimal risk and can often improve overall health and well-being. However, rapid weight loss should be monitored by a healthcare professional to ensure it's healthy and sustainable.

Hormone Therapy

: Local estrogen therapy might lead to side effects like vaginal bleeding, breast pain, or an increased risk of certain types of cancer. These risks need to be balanced against the benefits and should be discussed with a healthcare provider.

Surgical Interventions

: Surgery can carry risks of infection, bleeding, damage to surrounding organs, and anesthesia complications. It may also lead to sexual dysfunction or issues with bowel movements. The recovery period can be lengthy and require time off from work or regular activities.
Non-surgical Procedures: These procedures, like laser therapy or radiofrequency treatments, are generally safe but can cause temporary side effects like discomfort, burning, or slight bleeding. There's also a small risk of infection or changes in sensation.
INDICATION-LOOSE VAGINAL OPENING