Hair abnormalities like alopecia, hirsutism, and various hair shaft disorders can be influenced by both clinical and non-clinical factors. Clinical factors include genetics, hormonal changes, autoimmune diseases, infections, certain medications, and nutritional deficiencies. Non-clinical factors include stress, hair care practices, age, and environmental elements. Both sets of factors can significantly impact hair health and appearance. They often interact, meaning multiple factors can contribute to a single hair disorder. Understanding these factors is essential for managing hair conditions, and professional healthcare evaluation is key to effective diagnosis and treatment.
A variety of hair abnormalities may include but are not limited to:
Alopecia (hair loss)

Hirsutism (excessive hair growth)

Hair shaft disorders

Telogen effluvium (temporary hair thinning over the scalp)

Anagen effluvium (hair loss during the growth phase)

Androgenetic alopecia (male or female pattern baldness)

Trichotillomania (hair-pulling disorder)
Each condition can have unique causal factors, and the etiology often falls into two primary categories: clinical (medical) and non-clinical (lifestyle).
Genetics: Many hair disorders, such as androgenetic alopecia, have a genetic component.

Hormonal Changes: Conditions like hirsutism, alopecia areata, or telogen effluvium can be triggered by hormonal imbalances, such as those caused by pregnancy, menopause, or conditions like polycystic ovary syndrome (PCOS).

Autoimmune Diseases: Conditions like alopecia areata occur when the immune system attacks the hair follicles.

Infections: Certain infections, like ringworm, can cause hair loss.

Medications or Treatment: Hair loss can be a side effect of certain medications, including chemotherapy drugs.

Nutritional deficiencies: A lack of certain nutrients, including iron, protein, and vitamin D, can affect hair growth and health.
Stress: Significant physical or emotional stress can lead to conditions like telogen effluvium.

Hair Care Practices: Excessive heat styling, chemical treatments, or tight hairstyles that pull on the hair (like ponytails or braids) can cause hair breakage or traction alopecia.

Age: Hair growth naturally slows as individuals age, and hair may also become thinner or weaker.

Environmental Factors: Exposure to environmental elements, like sun, wind, or chlorine, can damage the hair.
These factors can influence the health and appearance of the hair, and understanding them is important in managing any hair condition. It's also crucial to remember that these factors can interact, and multiple factors can contribute to a single hair disorder. Proper evaluation and diagnosis by a healthcare professional are critical in determining the best treatment strategy.
Hair abnormalities can present a wide array of symptoms, largely depending on the specific condition. However, some general symptoms can include:
Sudden or gradual hair loss

Thinning hair

Bald spots, often circular

Excessive hair growth, particularly in women

Changes in hair texture

Breakage or damage

Itching or discomfort on the scalp
The diagnosis of hair abnormalities typically involves a thorough medical history and physical examination. Here are some methods that may be used:
Scalp examination

: Your doctor will check your scalp for signs of skin disease, inflammation, scaling, or any other abnormalities.

Hair pull test

: This simple test involves gently tugging on a few strands of hair to see how many come out. This helps determine the stage of the shedding process.

Light microscopy

: This can help uncover possible disorders of the hair shaft.

Blood tests

: These can help uncover medical conditions related to hair loss, such as thyroid disease, anemia, or hormonal imbalances.

Scalp biopsy

: In some cases, a small sample of skin from your scalp may be removed and examined under a microscope to get a definitive diagnosis.

Trichoscopy

: This is a non-invasive method of examining hair and the scalp using a handheld dermoscope or a video dermoscope.
Treatment strategies are usually based on the specific diagnosis and might involve addressing underlying medical conditions, changing hair-care practices, medications, or in some cases, surgical intervention. Remember, early diagnosis often leads to more effective treatment.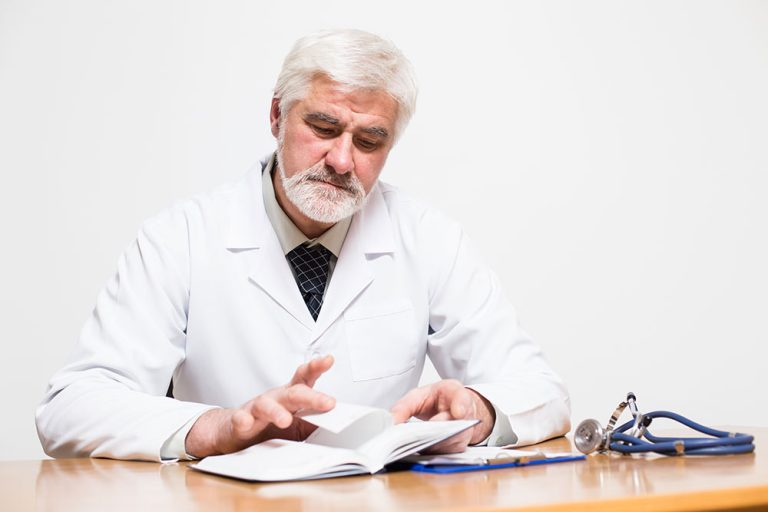 The prognosis and impact of hair abnormalities largely depend on the specific condition and its underlying cause. Here's a general overview:
Alopecia Areata

: This condition often has a variable course. Some patients may have a single episode with full regrowth, while others may experience multiple episodes or complete hair loss. Though spontaneous regrowth is common, hair may not regrow in some cases, or the condition may become chronic.

Androgenetic Alopecia (Pattern Baldness)

: This is a progressive condition, meaning that without treatment, it will continue to worsen over time. However, the condition does not cause any other health problems and is mostly a cosmetic concern.

Telogen Effluvium

: This is often a self-limiting condition, meaning it resolves on its own once the triggering event has passed or been addressed. Complete recovery can take several months.

Traction Alopecia

: If diagnosed early, this condition can be reversible. However, chronic tension on the hair can lead to permanent damage to the hair follicles.
The primary impact of hair abnormalities is typically cosmetic, affecting individuals' self-esteem and confidence. However, it's important to note that hair disorders can sometimes be symptomatic of underlying health issues (such as nutritional deficiencies, hormonal imbalances, or autoimmune diseases), so they should not be overlooked.
Moreover, the psychological impact can be significant. Conditions like alopecia can lead to social anxiety or depression in some individuals, emphasizing the importance of a comprehensive approach to treatment that addresses not just the physical symptoms, but also psychological aspects.
Prompt diagnosis and treatment can greatly improve the prognosis and reduce the impact of these conditions on individuals' lives. The key lies in understanding the condition, taking appropriate action, and seeking professional advice when needed.
The treatment options for hair abnormalities vary widely depending on the specific condition and underlying cause. Here are some general treatments that might be used:
Topical Medications

: These are applied directly to the scalp. Minoxidil (Rogaine) is available over the counter and is commonly used to treat male and female pattern baldness.

Oral Medications

: Certain drugs like Finasteride (Propecia) are used to treat male pattern baldness. Spironolactone and oral contraceptives may be used for certain conditions causing hair loss in women.

Corticosteroids

: These anti-inflammatory drugs are often used for alopecia areata and may be given as injections, orally, or as a topical treatment.

Anthralin

: This is a tar-like substance that stimulates new hair growth and is used to treat alopecia areata.

DHT inhibitors

: These reduce levels of dihydrotestosterone (DHT), which can contribute to hair loss, and can be helpful in treating androgenetic alopecia.

Hair Transplant Surgery

: In this procedure, small plugs of hair are moved from areas where hair is thicker to bald or thinning areas. It's most often used in male pattern baldness.

Scalp Micropigmentation

: This is a non-surgical process where natural pigments are applied at the epidermal level of the scalp to replicate the natural appearance of real hair follicles.

Laser therapy

: Low-level laser therapy is thought to stimulate hair growth by improving blood flow to hair follicles and reducing inflammation.

Lifestyle Modifications

: Changes in diet, stress management, avoiding tight hairstyles and heat styling can help manage certain hair conditions.

Psychological Support

: Given the significant psychological impact hair loss can have, counseling and support groups can be an important part of treatment.
The best treatment approach depends on the nature and cause of the hair loss, the extent of the hair loss, and the patient's individual needs and preferences. 
A brief overview of the potential risks and side effects associated with some common treatments for hair abnormalities:
Topical Medications (Minoxidil)

: Side effects can include scalp irritation, unwanted hair growth on adjacent skin areas, and rapid heart rate.

Oral Medications (Finasteride)

: Potential side effects include decreased libido, minor sexual side effects, and, rarely, depression. Pregnant women must avoid handling crushed or broken tablets because Finasteride can cause birth defects.

Corticosteroids

: When injected, they can cause temporary depressions in the skin (dimples). Oral corticosteroids can cause weight gain, poor wound healing, mood changes, and other side effects. Long-term use can lead to cataracts, high blood pressure, high blood sugar, and osteoporosis.

Anthralin

: This can irritate the skin and stain the skin and clothing. It's usually used for a short time and then washed off.

DHT inhibitors

: Side effects can include erectile dysfunction, decreased sexual desire, and gynecomastia (breast enlargement in men).

Hair Transplant Surgery

: Risks include bleeding, infection, scarring, unnatural-looking new hair growth, and anesthesia risks.

Scalp Micropigmentation

: Side effects can include infection, allergic reactions, and dissatisfaction with cosmetic results.

Laser therapy

: Potential side effects include scalp irritation and a rash.

Lifestyle Modifications

: These changes typically have minimal side effects, but sudden changes in diet can cause digestive issues, and withdrawal from certain activities (like smoking) can cause withdrawal symptoms.

Psychological Support

: Therapy, counseling, and support groups are generally safe, but discussing emotional issues can be difficult for some people.
It's important to note that not everyone experiences side effects, and when they do occur, they may go away on their own as the body adjusts to the medication or treatment. However, it's important to discuss the potential risks and benefits of any treatment with a healthcare provider to make an informed decision. They can provide guidance on managing side effects and monitor for any potential complications.
INDICATION-HAIR ABNORMALITIES